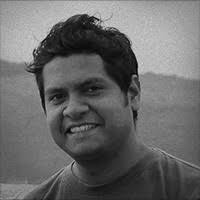 Kia ora! I am a creative and an educator who loves animation, design, visual effects, films, games and technology. My passion to create, learn and explore has given me the opportunity to work and teach in diverse creative environments, developing projects and experimenting with technologies.
For the past 20 years, I have worked in various creative industries such as animation, web designing, multimedia design, advertising, and creative education. My work has led me to meet and collaborate with some amazing people and work in countries like Sri Lanka, Maldives and New Zealand. ​I enjoy exploring and experimenting with new technologies and processes and as an educator, it's vital to stay current with industry trends and technologies.
I have been experimenting and working with various software and technology and gained skills that can be transferred across many different applications.


Software and Technology skills include:
Maya, 3DS Max, Blender, Arnold, Vray, Substance Painter, Reality Cature, Realflow, XGen, Ubreal Engine, Unity, Vuforia, After Effects, Premier, Photoshop, Illustrator, Indesign, Flash, WordPress, HTML, CSS.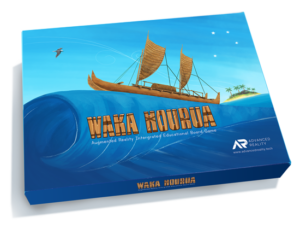 Waka Hourua is a project designed and developed by me to explore Mixed Reality as a teaching tool that can be used by primary school students and teachers to learn about the concepts of Polynesian Migration.
Click here to find more information about this project.
Time For Change – Animated Short Film
Time For Change short film was created as a part of the Graduate Diploma of Advanced 3D Production Programme at Media Design School.
Director: James Cunningham
3D Artists: Rupert Ashton, Priyan Jayamaha, Junying Xu, Dale Pretorius
Awards
2012 YouTube Your Film Festival -Semi-Finalist (Chosen for Top 50)
2011 Aspen Shortsfest (United States) – Best Short Short
2011 Honolulu Film Awards – Gold Kahuna for Best Animation
2011 Talking Pictures Festival (Illinois) – Best Animation
2011 Visual Effects Society Awards – Nominated for Outstanding Visual Effects in a Student Project
Festivals include: 2011 SIGGRAPH (Vancouver), 2011 Athens Film Festival (United States)
Das Tub – CGI Short Film
Part live-action, part CGI, it's a tale of a German U-boat crew facing danger under the ocean. It pays homage to submarine classic Das Boot — before a pythonesque twist which features a cameo from writer Nick Ward. 
Director: James Cunningham
Writer: Nick Ward 
Craig Hall as – U-Boat Commander
Gareth Reeves as – Sonar Operator
3D Artists: Rupert Ashton, Priyan Jayamaha, Junying Xu, Dale Pretorius
Awards
2012 YouTube Your Film Festival -Semi-Finalist (Chosen for Top 50)
2011 Aspen Shortsfest (United States) – Best Short Short
2011 Honolulu Film Awards – Best Director: James Cunningham
2011 Aotearoa Film and Television Awards
Nominated for Outstanding Technical Contribution to a Short Film